We are a Texas based, owned, and operated company that designs, develops, constructs, leases, manages, and maintains our communities. These communities are Class A mixed income and market rate for general living and 55+. We have over 20 years of experience and a portfolio of over 4,000 apartment home units statewide. Sustainability and beauty are key motives behind how we design and operate our properties.
DEVELOPMENT AND DESIGN
Functional and Sustainable
Bonner Carrington's Design and Development team thoughtfully designs our properties to make sure they are beautiful, functional, and sustainable. We are intentional in our designs to create and encourage positive social interactions in our communities. Our goal is to build established communities that people will want to live in for years to come, and this starts with strategic and purposeful design.
CONSTRUCTION
Highest Quality
Our team of highly experienced construction professionals demonstrates a detailed understanding of the vision for all of our developments and focuses on building communities made to last. Using quality materials, products, and state of the art construction systems and processes, we strive to fulfill our mission of sustainability, functionality and value. Along with architects and colorists, we intentionally enhance each community to create harmony within the surrounding environment and to ensure resident satisfaction and comfort.
PROPERTY MANAGEMENT
Putting People First
Our Property Management team operates the properties we build with a gracious, warm hearted approach and a thorough conscientiousness to best serve our residents. We focus on putting people first, maintaining our properties, and supporting those in our communities. We intend to create a sense of place at each of our communities so that our residents can truly feel at home.
Purposeful Caring
Our culture extends beyond our company though BonnerCarringtonServes, where we sink deep tap roots into the local communities in which we develop to enrich the lives of our residents and our neighbors. This is why we organize resident events, community service projects, donation drives, and philanthropy, and why we share our passion with our team members and communities to bring a positive and powerful influence into people's lives.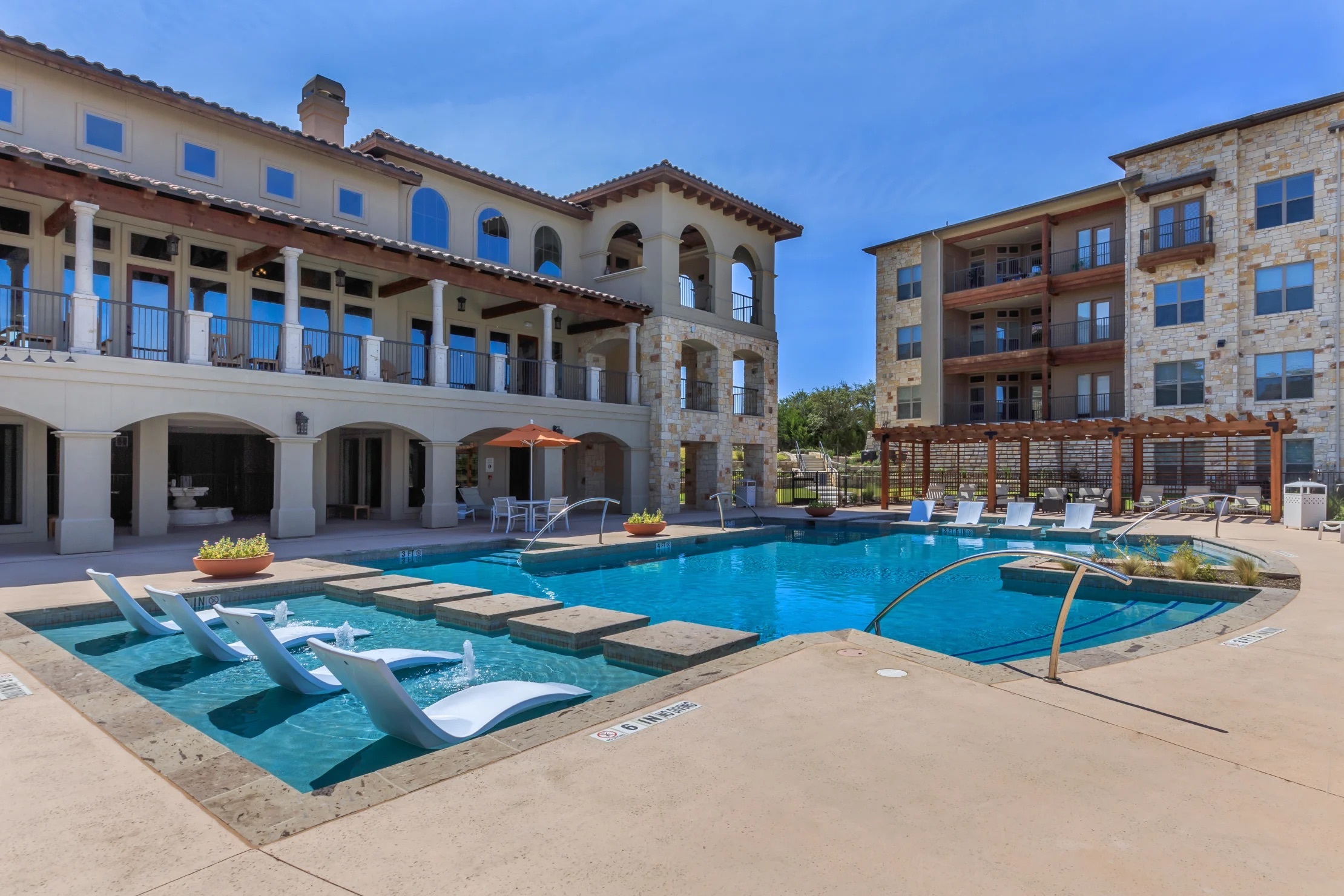 CASE STUDY
Anthem at Ledgestone
DRIPPING SPRINGS, TX
A premier Class A community in the Dripping Springs School District and conveniently located between downtown Austin and Hill Country shops, restaurants, wineries, breweries, and outdoor recreation made this development a highly desirable location to call home. Boasting best in class amenities featuring a clubhouse with lounge, meeting rooms, and fitness center as well as a resort style pool, multiple social grilling and outdoor lounge areas, a pet spa and park, bike maintenance shop, electric charging stations, and spacious apartments with an average balcony size of 154 square feet, Anthem delivered on creating a community like no other.